Combat the Spread of Infectious Diseases with a Thermal Temperature Scanner
One of the first signs of infection is an elevated body temperature, so scanning for this parameter can help you protect your community. Fortechnologies has created a thermal scanner that offers robust and accurate reporting on body temperature within crowded places. .
Additional parameters allow for the detection of maskless individuals, and automatic alarms are generated so that effective interventions can be made. Suitable for use in a range of industries as well as medical facilities and government organizations, our thermal temperature scanner is your first line of defense against the spread of disease.
Precision Control of Parameters with a Thermal Scanner Camera.
The thermal scanner for body temperature created by Fortechnologies was designed to precision control.
Call For Quote: 1.888.553.6783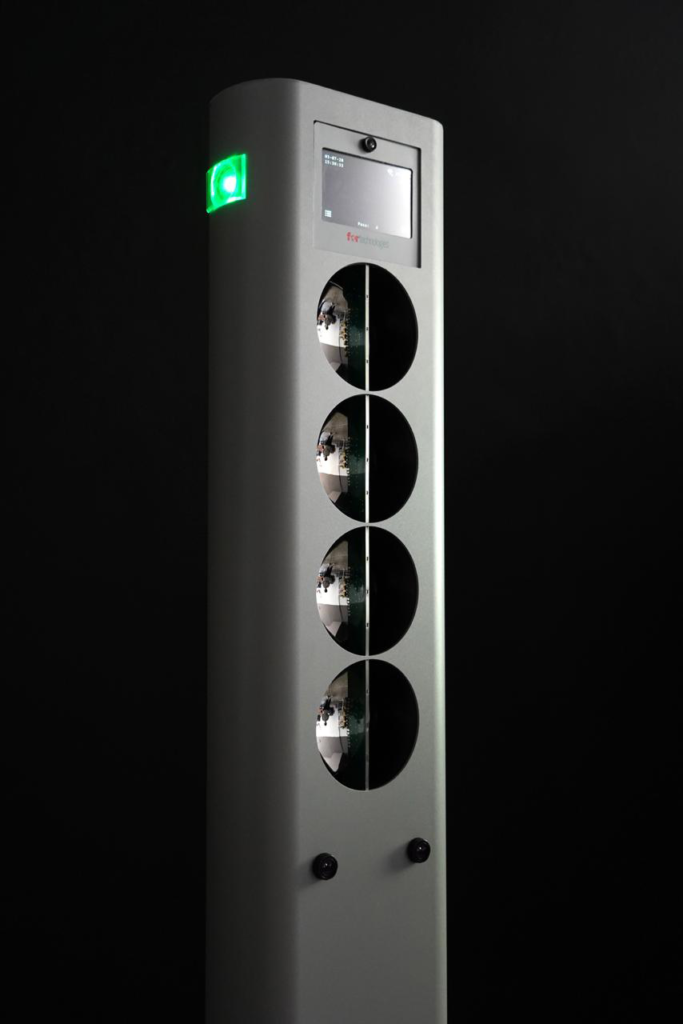 Featuring proprietary software that offers facial recognition and robust reporting of temperature variables, our technology is an affordable and effective way to control the spread of infectious diseases. High traffic areas are quickly scanned to produce real time alerts for faster interventions, promoting the safety of your spaces as well as the people who live and work in them. Cloud based, our thermal scanner is simple to integrate into your existing safety plans.
Ask Us About Our Thermal Scanner for Fever Today
At Fortechnologies, we create innovative solutions for keeping our community safe. Our infrared thermal scanner offers precision control of your environment with real time detection of feverish individuals. To learn more about our technology, contact us today at (888) 553-6783.