Modular UV-C Tunnel Disinfection System
The UV-C Tunnel ensures the safety of travelers by disinfecting luggage and personal belongings as it passes through X-Ray machines.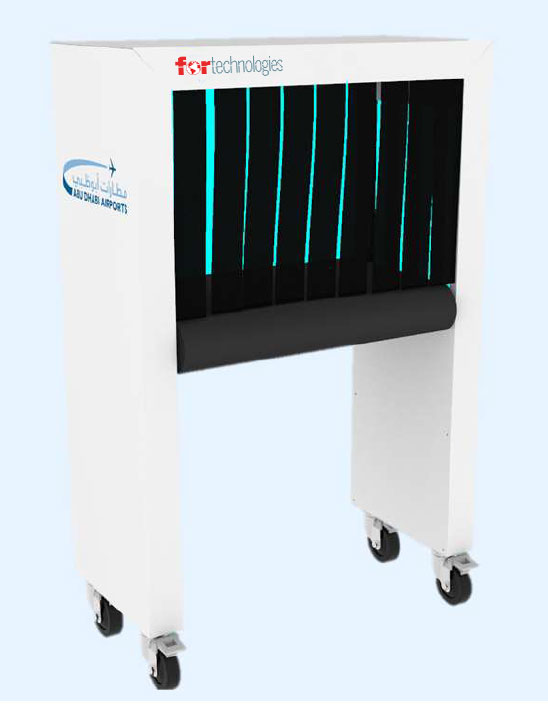 The x-ray UV-C Tunnel is a modular device designed to be used on the output side of X-Ray machines to disinfect luggage, personal belongings and reusable carry-on baggage trays with the use of UVC radiation. Equipped with twelve UVC lights, the x-ray UV-C Tunnel thoroughly and continuously disinfects all items as they pass on the conveyor belt and ensures the safety of all travelers and airport security personnel without human intervention and/or chemical washdowns. UV-C radiation can help mitigate the risk of acquiring an infection and has been used extensively for more than 40 years. All bacteria and viruses tested to date (many hundreds over the years, including various coronaviruses) respond to UV-C disinfection.
Call For Quote: 1.888.553.6783
480W UVC disinfecting power
Compact Footprint and rigid steel design weighing less than
75kg
Customizable/Flexible design to fit various sized X-Ray
machines
One touch operation with instant startup.
Lockable Swivel Wheels for ease of transport
Infectious Disease Control with UV-C
360 degree UVC lamps covering the entire spectrum of
germicidal UV
No-touch automated disinfection eliminates human error in
the disinfection process.
UV-C photons penetrate cells and damage the nucleic acid,
rendering them incapable of reproduction, or
microbiologically inactive.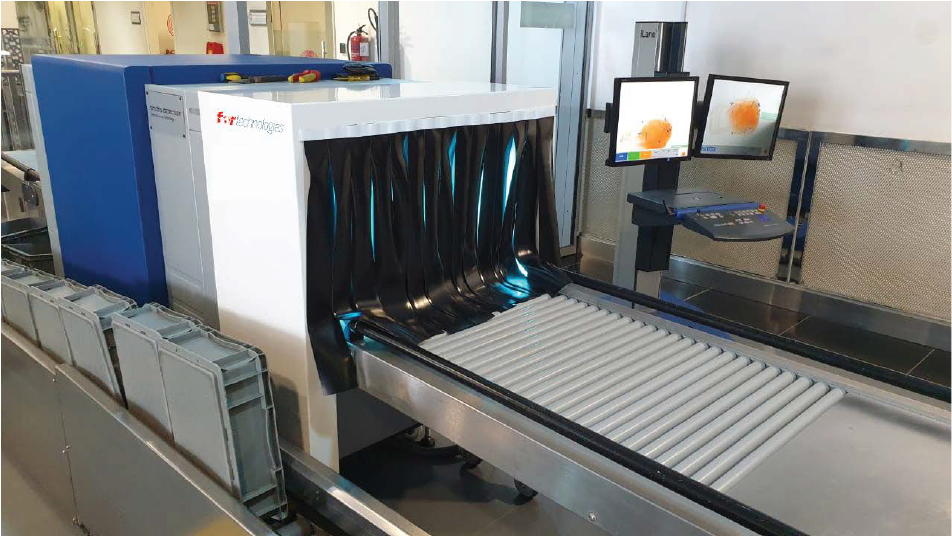 | | |
| --- | --- |
| Physical Specifications | |
| Dimensions (External)(LxWxH) | 40.4 cm x 86.4 cm x 134 cm(1) |
| Dimensions (Internal)(LxWxH) | 40.4 cm x 70.6 cm x 126 cm(1) |
| Weight | 74 kg |
| Elecrtical Specifications | |
| Power | 220V AC, 480W |
| Power Cord Length | 5 meters |
| UVC-Lamp Specifications | |
| Wavelength | 240-280nm |
| Lifetime | 10,000 hours |
| Warm-up Time | Instantaneous |
| Certification | ASTM E3135-18 |
Call For Quote: 1.888.553.6783